No one ever told me the most difficult part of planning a wedding would be finding a beautiful church for the ceremony that accepts non-members!

We finally found a very cute quaint church within about two miles of the reception facility. Traditional with a center aisle... SO perfect, well, almost :)
We have these to work with in the decor department...
We will take the banners down, but were looking for something to hang to cover the plastic hooks and dress up the walls a little.
I was looking for cute wreath ideas to inexpensively fill the spaces on the walls, that we could also make ahead of time.
Magnolia wreaths are our perfect fix! :)
Southern Living has an adorable tutorial
here.
Things keep coming together, it is SO exciting! I have finally overcome being overwhelmed and am just enjoying making quick decisions and plans now :)
Oh! On another exciting front, Macy's is having an awesome sale on their china place settings right now and...
I bought ALL of my
everyday china
place settings today without spending a penny of non-giftcard dollars!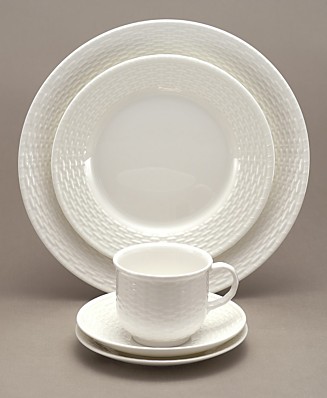 Regularly priced: $125.00 a place
On sale: $84.99 a place
with 15% off coupon: $72.24 a place
with buy 1 get 1 free promotion: $36.12 a place
I would not usually share dollar amounts with people, but I am REALLY proud of the savings I made today! :)
Anyways, invitation addressing party at my house this weekend! We would LOVE for you to stop by :P