I confess, since the end of Isaac Mizrahi for Target, I really haven't done much clothes shopping at Target. However, the other day some cute new pieces at Target from the Merona Collection caught my eye! I know, I am way late in noticing them, but I just think the look is adorable and very well done! The more I researched the collection I found this cute little
look book
of Merona wear and
Gigi
did a great review and
post
on the line about a year ago that is pretty interesting too!
Here are some of my favorite online finds that I am going to go hunt for in the store!
Jessica Printed Cami
Monica Pencil Skirt
Ava Shift Dress
Brooke Knit Sleeveless Tank
Evelyn Printed Dress
Tegan Tunic Top
So cute! I love the colorful prints and how they use such a wide spectrum of colors!
Part of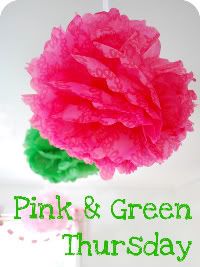 with Preppy Pink Lilly Lover